Durante dos fines de semana el festival presentará a artistas como Gorillaz, Disclosure, The National y Tame Impala, entre otros.
Vaya cartelazo que acaba de anunciar el festival inglés All Points East para su edición 2022. Este evento se llevará a cabo dos fines de semana, el primero los días 19 y 20 de agosto que tendrán como headliners a Gorillaz  en la primera fecha y a The Chemical Brothers junto con Kraftwerk el segundo día.
A la siguiente semana los actos estelares serán los de Tame Impala el 25 de agosto, The National el 26, Disclosure el 27 y Nick Cave & The Bad Seeds el 28. A todos estos gigantes de la música actual, se les sumarán actos de bandas como IDLES, Fleet Foxes, King Gizzard & The Lizard Wizard, James Blake y Michael Kiwanuka.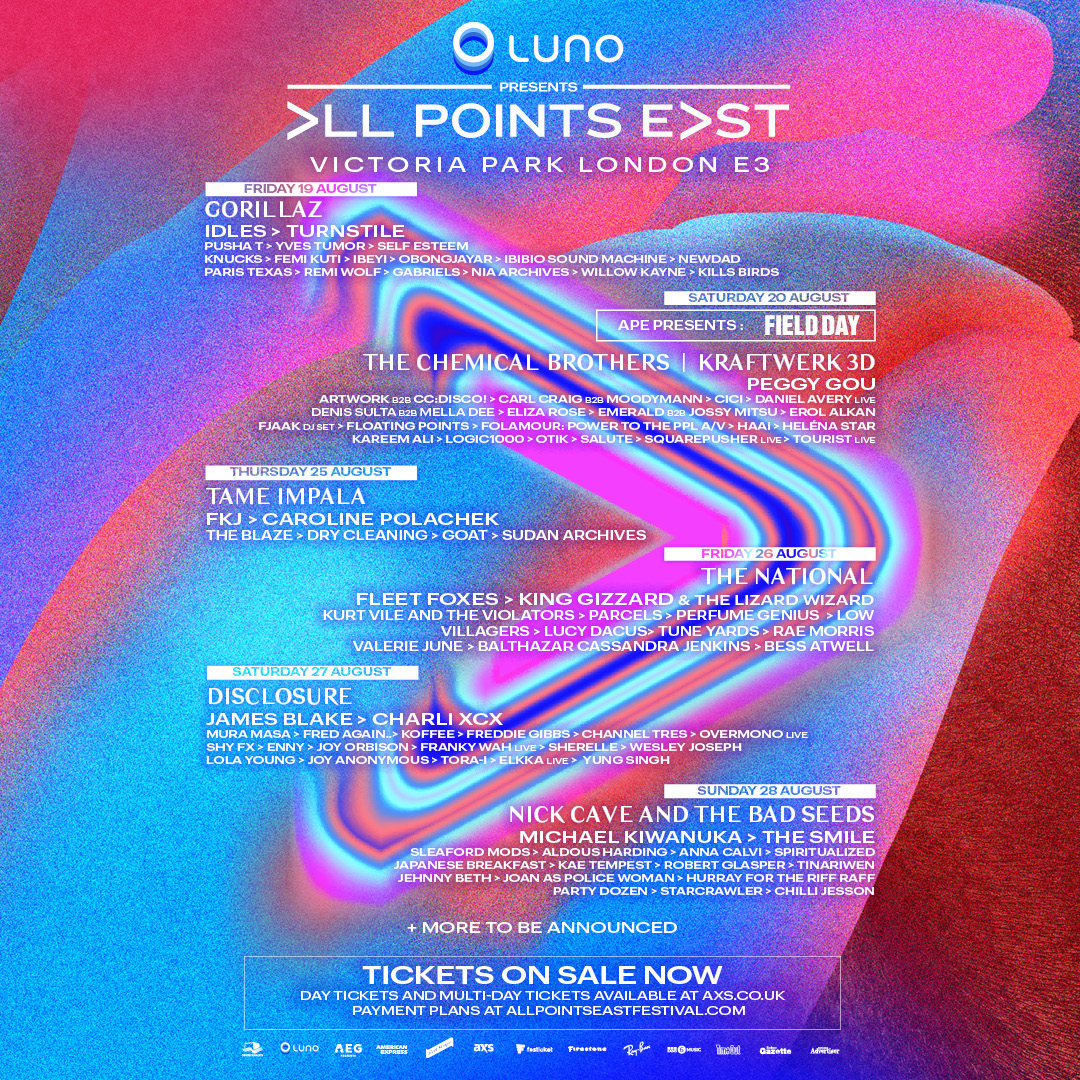 Para sorpresa de muchos, se acaba de dar a conocer a la fecha que tiene como headliner a Tame Impala, se suman los actos de Omar Apollo, Working Men's Club, Dry Cleaning, GOAT, The Blaze, Sudan Archives y Mattiel.
Como no podía ser de otra manera, el festival se llevará a cabo en el Victoria Park en Londres, Inglaterra. Los boletos van desde los 68 Euros y están disponibles por día. Para adquirir el tuyo debes dar clic aquí o visitar el sitio web oficial del festival.